Bon. Il est temps de lancer un nouveau topic, à l'occasion de la foule d'informations à venir avec
The Fame Monster
.
Clarifions les choses. Sur le plateau de l'émission allemande
Wetten, Dass?
, elle a annoncé que la ré-édition se ferait sous deux formes :
-
The Fame Monster
et ses 8 nouvelles chansons seront lancés individuellement sur une édition simple vendue à 8 dollars, pour ceux qui ont déjà l'album.
- Les 8 chansons également seront incluses sur une édition Deluxe qui comprendra l'album
The Fame
original.
En clair, il s'agit plus ou moins d'un nouvel album qu'on pourra obtenir tout de même avec le précédent.
Les pochettes initiales
:
Les inédits
:
Bad Romance
Alejandro
Monster
Speechless
Dance In The Dark
Telephone (feat. Beyoncé)
So Happy I Could Die
Teeth
La Critique de PopJustice
(en Anglais)
Le premier single est Bad Romance
:
Un extrait du clip :
[url="]
Deux Singles Digitaux sortiront lundi :
Alejandro
et
Dance In The Dark
, qui est d'ailleurs déjà sorti sur iTunes Ireland.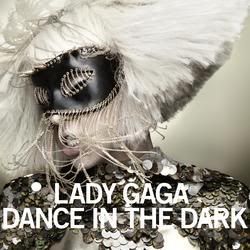 Love, Crystale.