Coucou,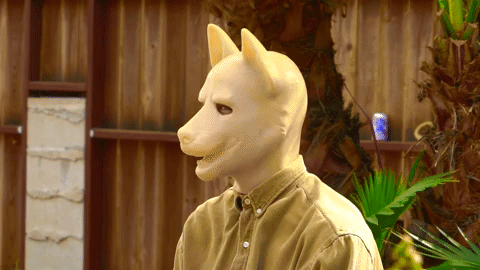 Content de vous retrouver pour cette nouvelle édition des Nightvision Awards !
Entre deux bonnes résolutions, il va falloir que nous récompensons ensemble le meilleur de 2017. Alors, l'année a été un bon cru ? C'est à vous de me le dire.
LES CATÉGORIES
Track of the year 
LP of the year 
EP OF TH YR
Fresh New Act révélation de l'année
Palme d'Or meilleur clip de l'année
 Ladurée 2017 artiste francophone de l'année 
Indie-Pop Claw artiste indie-pop de l'année
 Roc Attitude artiste rock de l'année
 Thunder Wave artiste électro de l'année
Drunk In Folk artiste folk de l'année
Jazz, Soul & Groove Crooners artiste jazz, soul ou groove de l'année
The Elusive R&B Singers artiste R&B de l'année
Niggas In Paris artiste rap/hip-hop de l'année
Groundbreaking Record morceau émérite, qui tend à pousser les barrières, à proposer une vision inédite, salutaire.
Dancefloor Anthem 
Wildest Riff chanson guerrière de l'année
Late Night Delicacy slow-jam de l'année
Bonnie & Clyde meilleure collab'/duo (titres)
Hype 2018 plus grosse attente pour 2018
Artwork of the year
 (My Pussy Tastes Like) Pepsi Cola indie crush : hottest female
Forrest Gump  indie crush : hottest male
Hero(es) of The Year
Villain(s) of The Year
Le prix Rouge Ardent (coucou au membre d'ailleurs, on ne t'oublie pas tkt) a disparu car il a tout simplement floppé l'an dernier... Mais si vous réclamez son retour, je le remettrai.
Vous avez environ 2 semaines, soit jusqu'au 28 janvier, pour soumettre vos propositions sur le topic. Bien sûr, nous exigeons votre exigence (hum). C'est-à-dire que les artistes et titres trop mainstreams ne sont pas admis, exceptions faites de quelques genres musicaux : le rock, la folk et l'electro. Généralement, si l'artiste est indépendant/sous label indépendant, il est accepté.
Les seules réelles restrictions sont les suivantes :
• dates d'éligibilité : du 1/12/2016 au 30/11/2017,
• les artistes et titres francophones et/ou pop proposés doivent obligatoirement être indépendants,
• les catégories titres sont par contre un peu en roue libre, n'importe quelle chanson est acceptée même si elle n'a pas été un single.
Liens des précédentes éditions pour vous situer un peu :
On est bons ? Bien, je compte sur vous, mes chéris.