(bannière réalisé sur Paint avec sauvegarde sur disquette selon les préceptes de l'époque)
BONJOUR À TOUS.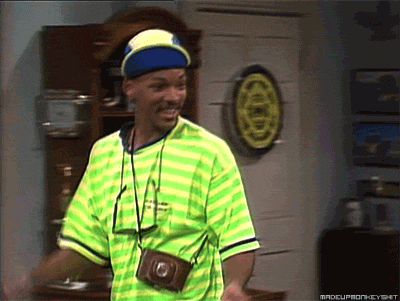 Je vous propose de vous replonger pour cet été dans le terreau fertile de la scène musicale des années 90.
Pop, electro, rock, r'n'b, chanson française, dance, hip hop (...) tous les genres cohabitaient et se succédaient au sommet des charts, les cd - à 2 titres ou plus si affinités - vivaient leur âge d'or et se vendaient par semi-remorques, les garçons mettaient du gel et des tenues moulantes et Dorothée régnait sur le monde.
Tout était permis, tout se chantait et tout le monde s'en donnait à cœur joie.
Je vous propose donc de traverser cette fabuleuse décennie - où l'on pouvait encore mal s'habiller à l'école et où l'on pensait que le Biactol éradiquerait l'acné et la misère dans le monde - en musique et en chanson.
Pour ce faire vous aurez à vous démarquer sur ces thèmes :
(En rouge les chansons pour cette manche seulement et les membres qui joueront leur bonus.)
rock en anglais Wonderwall - Oasis (Caesar)
boysband vs girlsband Say My Name - Destiny's Child (Black Hole)
cette femme a un sacré coffre I will always love you - Whitney Houston (Konpooto)
musiques du monde 7 seconds - Y. N'Dour & N. Cherry (Lamia Scale)
groupe français La tribu de Dana - Manau (Invictus)
r'n'b Caught Out There - Kelis (TurnBlue)
dance Barbie Girl - Aqua (artyshow)
rap et r'n'b français Bye Bye - Ménélik (Material Boy)
duo Desert Rose - Sting & Cheb Mami (Marceau)
pop Wannabe - Spice Girls (Kelvin)
le slow à la boum Everything I do - Bryan Adams (cosmocat)
les filles du rock You oughta Know - Alanis Morissette (Kinderfeld)
musique de film Gangsta's Paradise - Coolio feat L.V. (Man Of The Moon)
electro (techno, trance, house...) Children - Robert Miles (Espirito)
hip hop Ready Or Not - The Fugees (Mary J. Blige)
rock français Ton Invitation - Louise Attaque (Spleen.)
reprises Killing Me Softly - The Fugees (Temoulcious)
plaisirs coupables Tu M'Oublieras - Larusso (Mood Ring)
chanson française Il Me Dit Que Je Suis Belle - Patricia Kaas (For Ever)
l'homme des 90's Angels - Robbie Williams (Mistaken)
la femme des 90's Frozen - Madonna (Red Lipstick)
le groupe des 90's Don't Speak - No Doubt (Ray Of Light)
dernière manche
Chansons utilisées :
Spoiler
Vous vous affronterez les uns aux autres, la base.
Les manches se gagneront aux points selon des tops ou des flops 5 ou 10 (là non plus j'ai rien inventé), une chanson utilisée pour une de ces manches ne pourra concourir pour une autre, tout le monde pourra voter (en MP ou en public selon les cas de figure), les non-participants auront un rôle à jouer, je pimenterai certaines manches selon mon bon vouloir et ma détente naturelle et le reste des règles vous sera transmis plus tard.
En attendant, que les intéressés s'inscrivent et révisent, vous avez jusqu'à la fin du week-end pour vous décider.